The Palm Beach Lately lady knows all the latest and greatest ways to stay organized, especially when it comes to managing any and all things social.  So of course when we found out about the Bespoke Social Media Atelier App, we jumped at the chance to better organize all of our favorite social media and blogs into one.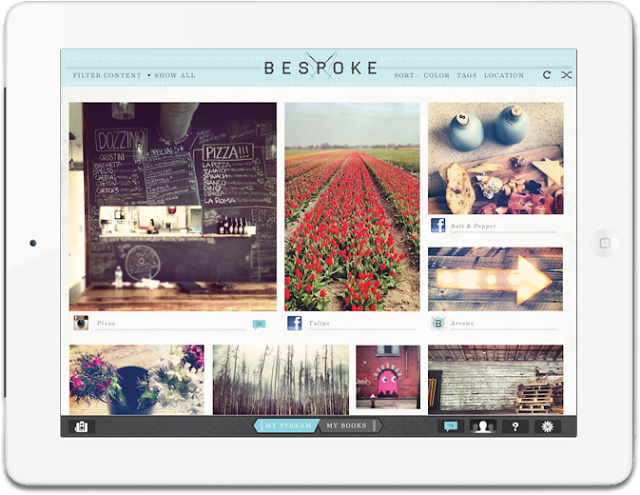 Imagine a visual stream of all the content you look at from several different sites on the internet, combined into one.  It is a great way to view all of the information you regularly seek out in the Internet, by serving as a visually lovely content curator that is head and shoulders above all other management and sharing platforms out there.
Bespoke allows you to save content from social media and blogs into inspiration books that are kept private, unless you choose to share them.  This clever little app helps control distractions and context of content without the trouble of having to access multiple platforms to fulfill your surfing and searching needs.  It's your Instagram, Pinterest, Facebook and favorite blogs and sites all rolled into one!
Still scratching your head about what Bespoke can do for you?  Click here and learn more with this super cute video!  We love it, and we know you will too, so make sure to download it today!