It has been a little while since we have posted what's going on behind the scenes lately, and we are so excited to share two very special moments in our lives with you.
South Moon Photography recently took these amazing engagement shots of Beth and her fiancé Lawson on Coral Cove beach.  Their November wedding will soon be here, and Beth has been picked to be one of a few featured weekly bloggers to share her wedding planning tips on the lovely bridal blog, Grey Likes Weddings.  It will be overflowing with stylish inspiration and helpful resources from Beth, a professional event and wedding planner, so if you are a bride-to-be or just love drooling over beautiful wedding pictures, make sure to stay tuned!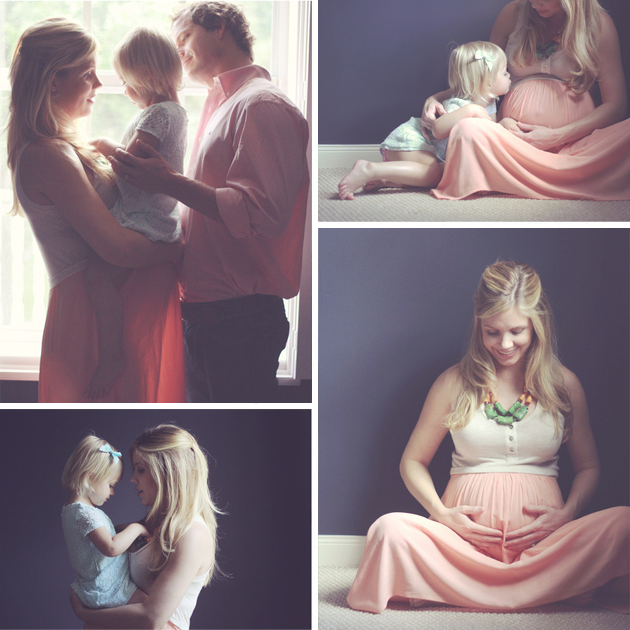 Danielle's Family Maternity Shoot
Photography by Alana Harris Photography.
Alana Harris Photography
 also dropped by my house last month to capture a sweet at home session of my growing baby bump with my husband and daughter.  Shooting with Alana is so effortless and enjoyable, which makes for the most natural and candid shots of our family. Capturing these moments in time are priceless and with our second baby due in just a few weeks, we couldn't be more excited! Stay tuned for my nursery inspiration board post and the announcement of her arrival! xo
BONUS: For more pics of us on the reg, follow us on Instagram at @palmbeachlately!