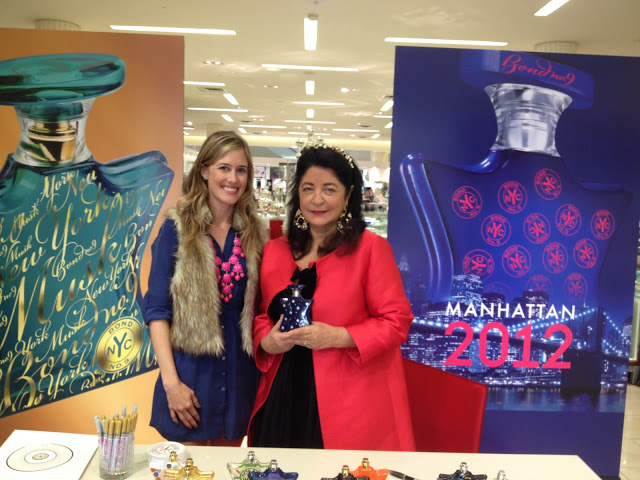 Palm Beach Lately's Beth Beattie and Bond No. 9's Laurice Rahme
1. When you come to South Florida, what are your go to stops? 
I have visited Boca Raton once a year for the last 6 years and always stop at Saks Fifth Avenue, The Breakers and Boca Raton Resort.
2. What advice do you have for women looking to start their own ventures? 
Take risks and have no fear.  A baby falls many times before it stands up.  Don't listen to what people have to say.  Get and keep a strong identity like Donna Karan and Ralph Lauren.
3. What does the shape of the bottle symbolize? 
It is shaped liked a body with the neck, shoulder and waist. 
4. What is next for Bond No. 9? 
Makeup is coming soon in the next few years.
5. Biggest surprise? 
How much people from other cities all around the world love New York City.
6. Will you feature any fragrances outside of New York City? 
I think it's important we stick to our mission, but offer limited editions.
7. Will you ever run out of New York City names? 
Neighborhoods are always being revamped like the High Line, so there is always new inspiration.
9. What is behind your perfume samples being wrapped like candy?
I love the candy from the Park Avenue store, French Fauchon, so I wanted our perfume samples to be wrapped like candy as well.  Each sample is hand wrapped.